Intelligent supply chain solutions

"What do you want, how can we help, how can we make things easier for you?
While our market-leading technology, global coverage and experience are all critical attributes, what truly sets us apart is our total and absolute commitment to our customers, and to growing their business.
It starts with the MIQ account management team, which is constant from the sales process; through discovery; supply chain audit; implementation and review.
This continuity in personnel promotes pro-activity, harnesses knowledge and builds powerful partnerships, which become ever stronger, over time.
A complete end-to-end solution.
Intelligent Supply Chain represents an all-embracing service:
Purchase order management – from creation through to final delivery
Origin Management – consolidation and value added services
Vendor Management – driving performance to meet your requirements
Information Management – managing by exception
Solution Design – identifying your needs and challenges
Destination Management – Control tower structure, reporting, account management and KPI's
Transportation Management – Air, ocean, carrier management, road and express courier services
Accelerating time to market, promoting top-line growth and supporting bottom line profitability
---
GLOBAL SERVICE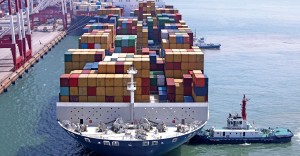 MIQ Logistics offers the range and scale of services to support your business requirements. Our International Supply Chain solutions coordinate activities across four regional business units: Europe/ Middle East/Africa, North America, Latin America and Asia-Pacific. We support and complement our core services of air, ocean and all inland modes of transportation.
---
PROVEN APPROACH
We established the International Supply Chain approach many years ago, and continually refine services to meet our customers' changing requirements. Proven by an expanding list of customers, the success of International Supply Chain makes it one of our most sought after solutions. We deliver value from the beginning and continually improve along with your business for the long term.
---